It's safe to say Jessica Biel is the luckiest woman on the face of the planet.
Not only is she a freakin' beautiful woman with a great career, but she's also married to Justin Timberlake and their relationship is almost too perfect to handle.
Quit being so darn cute, you two!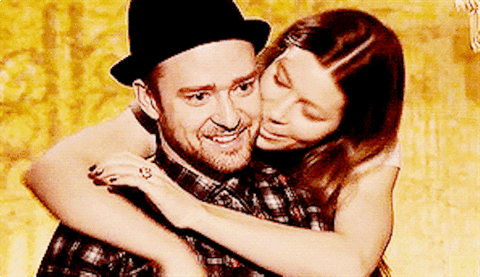 (Just kidding, keep being cute. It's giving the rest of us hope that our own shitty love lives will be as flawless as yours someday.)
Anyway, Justin isn't afraid to let the world know how much he loves his wife, and his latest Instagram post is giving us all the feels.
The romantic singer gave Jessica a shoutout for her 35th birthday on Friday by sharing a precious selfie of him kissing her on the cheek.