"Time to retire the boring and unfunny show," the GOP nominee petulantly tweeted.
Donald Trump is not amused by "Saturday Night Live."
The GOP nominee demonstrated how thin-skinned he is on Sunday morning by blasting the show for mocking him.
The brash businessman tweeted out his anger by first claiming that "SNL" had performed a "hit job" on him.
He also said Alec Baldwin's portrayal of him "stinks" and that it was "time to retire the boring and unfunny show." Trump conveniently forgot, however, that he actually hosted the show just 11 months ago in November 2015.
Trump lobbed in his usual "media rigging election" allegation Sunday for good measure.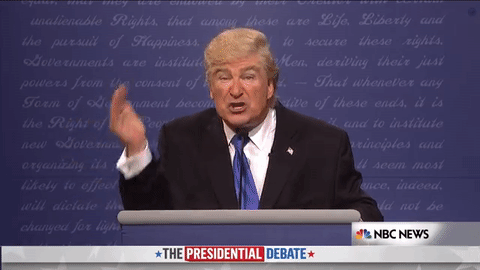 Bewildered Twitter users responded by asking exactly why a presidential candidate was even commenting on the satirical skits.